MISSION
It is the implementation of the idea which determines its success. How will you create it? Market? Deliver? The exchange of ideas, the scribbles on a napkin, this is where the fun is and the hard work begins after that. Our mission is to help shape your vision - simple and elegant.
ABOUT
Long on ideas and short on the resources needed to make it all work? BDResources, LLC has been working with small and emerging companies for over ten years helping them "do what needs to get done." Working through a spirit of cooperation and leveraging relationships, the insurmountable becomes attainable.
PORTFOLIO
Clients and partners have included companies in the fields of technology, e-commerce, consumer products, nutritional supplements and healthcare.

TP Medical Management
Deliver turn-key solutions to medical providers with respect to billing, marketing, and office operations. Currently among the leading niche medical management companies in New York.

American Healing Technologies, Inc.
B2B marketer and distributor of T raditional Chinese Medicines. Raised initial funding, built operational structure, developed marketing and distribution strategy, and designed product catalog and e-commerce site.

MadahCom
Launched US operations for an international spread spectrum, wireless industrial communications and paging company. Development tasks included sales, distribution, training and organizational development. Company purchased by Federal Signal.

InternetPlus
Launched a nationwide sales effort for an affiliate-based Virtual Internet Service Provider. Absorbed in 2000 in a strategic roll-up.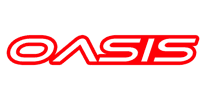 Oasis
Raised equity capital and developed marketing materials - including infomercial production - for an entrepreneurial direct marketing company.

Natural Patch
Developed and marketed the first Chinese Medicinal hydro-gel skin patch. Secured distribution through a national MLM company.